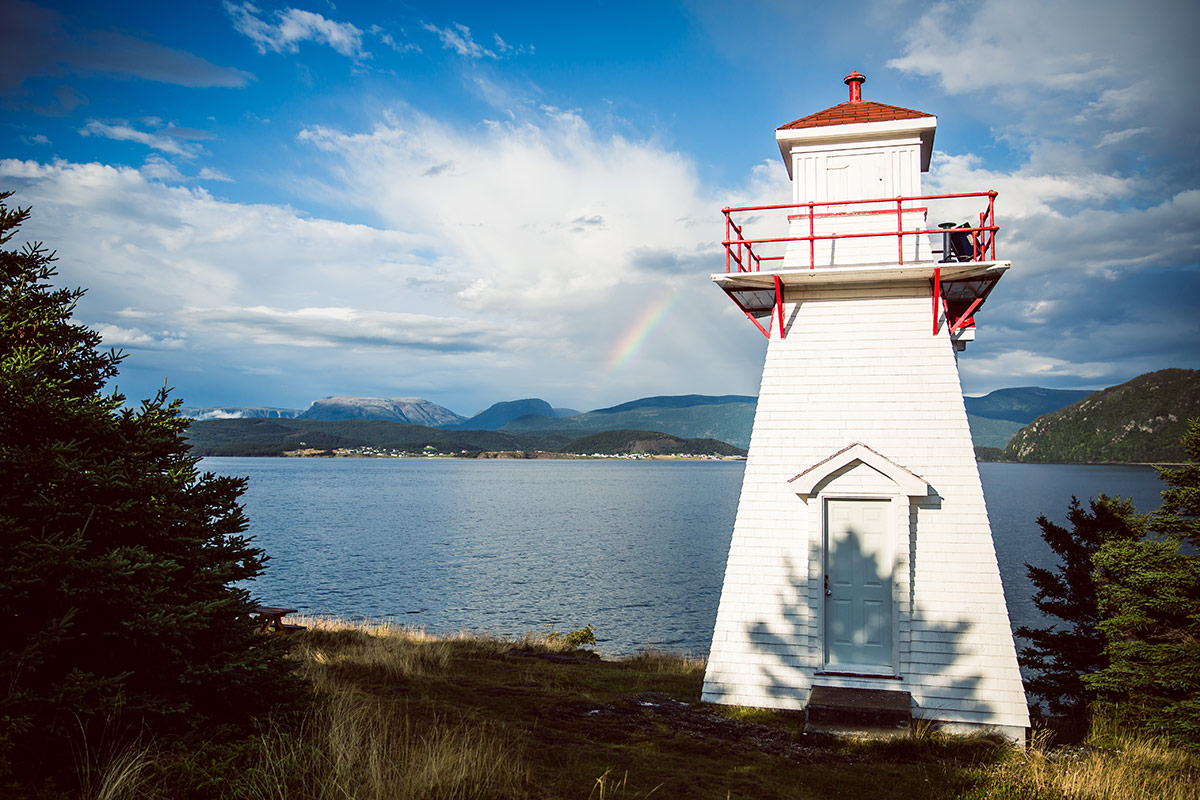 1. Woody Point Lighthouse
A charming little lighthouse that overlooks Bonne Bay with Gros Morne Mountain and the community of Norris Point in the distance. We suggest packing a picnic, or ordering one from Galliott Studio's or the Bonne Bay Market.
2. Outdoor Patio at the Merchant Warehouse or Galliott Studios
Everyone looks cool on an outdoor patio with a pint of beer or other refreshing beverage with the sun overhead and the ocean behind you.
3. The Red Adirondack Chairs Atop Lookout Trail
Feeling adventurous? This steep 5-km return trail is probably one of the best panoramic views in Gros Morne. Without a doubt, any photo here will stand out on your Instagram grid.
This is one of 6 heritage districts in the province. Colourful buildings with wooden siding along the waterfront and historic homes feature elements of the late 19th and early 20th Your photos from here will look as though you've stepped back in time.
Last, but certainly not least. Due to the orange colour the landscape here is often compared to Mars, and it makes one heck of a backdrop. Hike to the top, or take the marked trail that follows the base. Either way, the photos you take here will look out of this world.