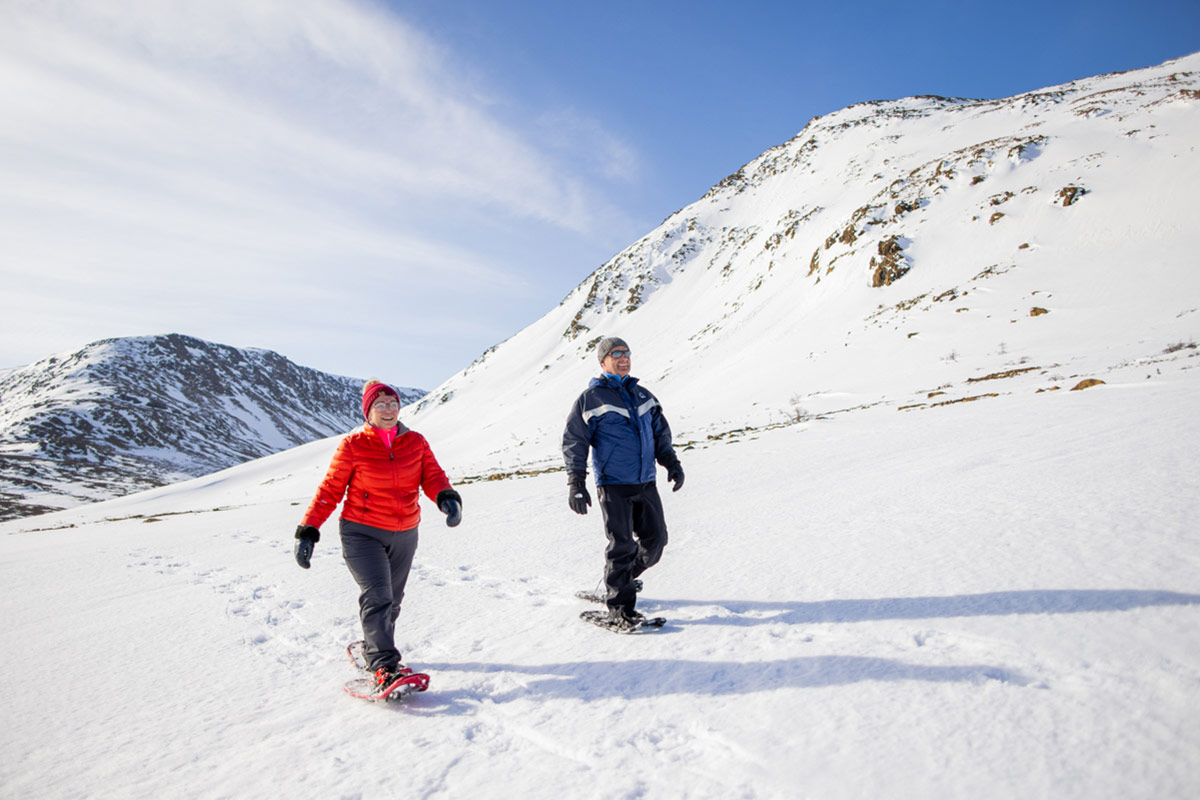 The sun is shining over the mountains and the waters of Bonne Bay are gently lapping at the shore - it's a "bluebird day," as they say.
From Maya's Place, look out over the bay towards Gros Morne Mountain as you sip your morning coffee. Curl up with a book or a journal.
Later don a warm winter jacket, boots, mitts, and toque, even on sunny days the wind has a bite. Stroll along a quiet, yet still picturesque, Water Street. It'll be you and us locals. Take the drive to Trout River through the Tablelands, and walk along the boardwalk or down on the sandy beach. You'll see, everything is a little more magical under a layer of snow.
Throw on a pair of snowshoes (pack your own or rent a pair from Wild Gros Morne) and head to the Tablelands. This epic landscape is all the more incredible when it sparkles with snow. You might just be the only people on the Tablelands, so different from the summer.
For a bit of fun, head to the Woody Point Legion. A popular spot with the locals for a drink, a game of darts, or a dance. With so many talented folks in the area, you might even get a front row seat to an impromptu musical performance.
And that is our perfect winter day in Woody Point. Just ask and we'll help plan your perfect winter day in Woody Point, be it snowmobiling, ice fishing, backcountry skiing, an outdoor boil-up or a romantic getaway.